I do believe I'm done mourning Summer. 
I must let it pass.
I must let it be buried under the leaves of a new season.
Join me in welcoming Autumn!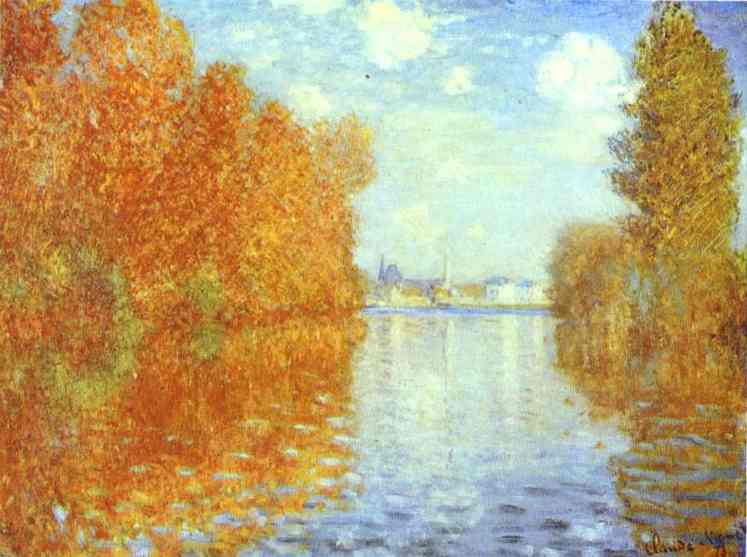 Join me in quoting the great Dr. Seuss who said:
"Do not cry because it is over,
Smile because it happened."
And the lovely George Eliot who spake thus:
"Delicious Autumn! My very soul is wedded to it! If I were a bird, I'd fly around the world seeking the successive Autumns."
And dear ol' L. M. Montgomery who wrote in one of her books:
"Why did dusk and fir-scent and the afterglow of autumnal sunsets make people say absurd things?"

The only absurd thing I can imagine saying is, "Stay, Summer! Stay!" Don't we know that we only gain that which we let go?
Everly
p.s. if any of you have a chance to visit the north east during this time of year, please do not tell me. I might have to cry.
(painting by Claude Monet)