God's promises are unbreakable. When man first saw a rainbow, smiling across the sky it was a symbol of peace, that God was vowing never to flood the entire earth again. It spread across the sky and took with it our worries. None of us have to worry, God will never forget us for it is written: "Be strong and courageous. Do not be afraid or terrified because of them, for the LORD your God goes with you; he will never leave you nor forsake you." Deuteronomy 31:6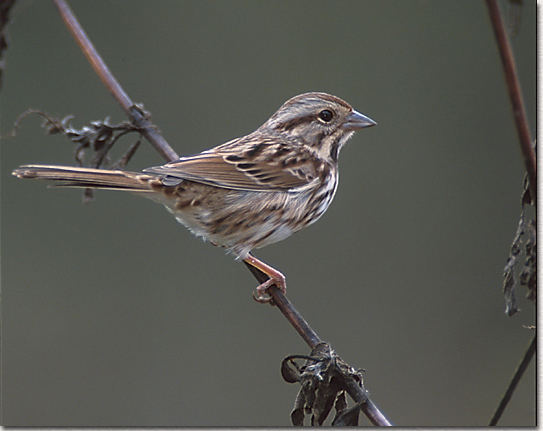 Lately, though it has been colder and frostier than ever, the birds have all come out again. Phoebes, woodpeckers, finches, hawks, buzzards, herons, cardinals, titmice and flycatchers, but most of all, little brown sparrows. They perch on our rail, hop about on our deck and eat out of our feeders. We have enjoyed their company thouroughly especially when Mommy is reading to us when they are very entertaining. Unfortunately, for no obvious reason, two or sometimes three times a day, one of these little sparrows flies into our window pane and is knocked to the ground. At first, this scared us. Before we have found the delicate, lifeless bodies beneath our window sills due to this same sort of accident, so when these little sparrows started hitting our great room windows we would all rush to see if it had survived or not. Well, every time, we would look and the little bird would have already flown away, unidentified on the feeder or in the nearby yopine. Today, only a few glanced as another little bird hit the glass and fluttered safely away. But the Lord does not grow weary of caring for any of us. Mathew 10:29 says: "Are not two sparrows sold for a penny? Yet not one of them will fall to the ground apart from the will of your Father."
Luke 12:6
Are not five sparrows sold for two pennies ? Yet not one of them is forgotten by God. And Mathew 10:31: So don't be afraid; you are worth more than many sparrows.
So this God who promises never to take His eyes off of us, what shall we do concerning Him with our time on Earth?
Psalm 84:3
: "Even the sparrow has found a home, and the swallow a nest for herself, where she may have her young—
a place near your altar,
O LORD Almighty, my King and my God." So find your place-be it a closet or bench overlooking a creek-come to the altar and worship. Matthew 6:6: "But thou, when thou prayest,
enter into thy closet
, and when thou hast shut thy door, pray to thy Father which is in secret; and thy Father which seeth in secret shall reward thee openly." 1 Theselonians 5:17: "Pray without ceasing."
Psalm 95:2: "Let us
come before his presence
with thanksgiving, and make a joyful noise unto him with psalms."
E.
p.s. I took all of the photographs on my property except the lovely photograph of the sparrow which I found online.